At True Journey Financial we care about helping you grow and protect what you're working hard to achieve. We take the time to get to know you and learn what's really important to you, your values and goals, your family, career and financial well-being, your challenges and opportunities.
Our services and expertise can benefit clients at all life stages, including young professionals, families, business owners, those approaching retirement and retirees looking for peace of mind.
Financial Advice focused on YOU
At True Journey Financial we have a clear vision of what financial planning should really look like today.
We are different from most other financial planners, because everything we do is about YOU. We understand that money is simply the tool to enable you to live the life you desire – it's about your lifestyle and family, not just your money.
Through our initial discovery meeting we want to hear your story – all of it. We can even help you to discover what your goals are if you if you don't already know. We encourage you to dream big and will base your financial plan around your life, goals and ambitions.
Partners for the long term
We will partner with you to make sure that year after year you are progressing towards your financial goals. We meet with you regularly to ensure the details of your financial plan remain appropriate and to give you peace of mind about your financial affairs. We are accessible to answer any questions or queries that may come up at any stage.
Complete holistic financial advice
At True Journey Financial we don't just look at one aspect of your finances, instead we look at the whole picture to gain a true understanding of your situation and where we can help.
By planning well in all areas of your finances, we can help you to use your resources to the fullest. A holistic approach to financial advice allows you to see the big picture and invest for your short term and long term goals.
It's your life, your retirement, and your dreams. Our high level of financial advice means that you can feel confident every step of the way, on your journey to financial freedom.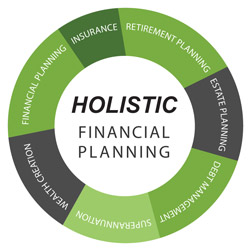 We are Brisbane based financial advisers and serve clients in all locations around Australia.